5 Ways to Prevent a Sewer Backup in Toronto
Posted in Sewage Backup Cleanup, on October 04, 2021 By admin
---
A sewer backup happens when something blocks the flow of water and waste from your house to other main pipes, small or large -- needless to say, it isn't pleasant, and as homeowners, it's not something you want to experience. To keep damage in your home and expenses at a minimum, sewer backup repair services aim to stop sewage backup with professional water restoration techniques. Water Damage Toronto provides quick, effective, and safe sewer backup repair in Toronto.
In many cases the timing of a sewer back up can't be controlled. There are a multitude of causes, such as issues with the city's main sanitary pipes, root intrusion, or even excessive rainfall. However, to keep sewer backup from happening, there are some things you can do to prevent it. Continue reading below to learn how to avoid the need for sewer backup repair in Toronto
Proper Grease Disposal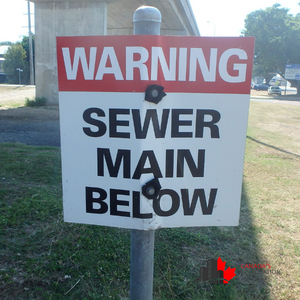 Many people don't realize they absolutely should not dispose of cooking oil or grease by pouring it down the drain. Once the grease has cooled down, it solidifies, and if it's poured down the drain, it can cause quite the blockage. To avoid any clogging in your pipes,wait until the grease solidifies and then properly dispose of it in the garbage.
Proper Paper Disposal
Paper towels, tissues, wipes, feminine products, and cloth diapers do not belong in your drains. All of these products take a significant amount of time to break down and will quickly cause a sewer backup if they're flushed down the toilet. A build up of paper products in your pipes will cause a sewage back up. If you notice odours, bubbling drains/toilets, or clogs in multiple drains, you are likely going to need sewer back repair services. Act fast and call Water Damage Toronto to prevent any flooding or back ups in your home.
Maintenance
Maintenance and preventative cleaning are always a good idea. Every couple of months, it's smart to flush your pipes to make sure they're in good shape. If your pipes aren't maintained properly, they are more likely to crack or deteriorate from old age or root intrusion, leading to a clog and the potential for a sewer backup happening.
Backwater Prevention Valve
A backwater prevention valve is a fantastic way to keep any chance of sewer and wastewater out of your house. It's installed into the sewer line in your basement and essentially forces the sewer out, preventing any chance of sewer backup happening.
Replace Pipes
Old, cracking, or corroded pipes are more inclined to cause a sewer backup. Many professionals recommend making the switch to PVC pipes in your sewer lines. Plastic pipes are typically more fortified, preventing any kind of root intrusion.
If sewer backup does happen, it's critical to act fast. Quick clean-up will minimize the damage to your things and your home; that's why our team at Water Damage Toronto will arrive within 45 minutes of your call. Our certified specialists will conduct efficient and effective sewer backup repair to get your home back to its pre-disaster condition.