A Quick Guide to Flood Proofing Your House
Posted in Water Damage, on May 12, 2021 By admin
---
True enough, it's nearly impossible to completely flood proof your house. But there are plenty of preventive measures that you can take to reduce potential flooding and reduce the extent of damage if or when flooding occurs.
As an example, if you're already doing renovations or repairs, it's a good idea to incorporate flood proofing measures at the same time. This would be particularly relevant if there's a high flood risk.
For the average property owner, it's always wise to assess flood risks and understand when the home could be susceptible to flooding. If there's a sump pump system, then backup power is essential.
When an unanticipated flood does occur, water damage repair may be required, and this is when professional water damage restoration is the best option. This would not be a good time for half measures.
Evaluating the risk of flooding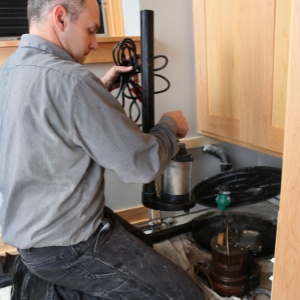 Flood protection begins by understanding the flood risk in your area. It's also equally important to assess how your house will withstand a flood. For those in flood-prone geographic zones, this could entail ongoing flood protection measures year after year. For more typical property owners, it is more about taking more basic preventive precautions.
Steps for preparing your home
Flood proofing your home can be as easy as routine maintenance or as in-depth as significant home renovations. Much of it will depend on how prepared the home is to withstand flooding. Here again, in flood-prone areas, the floodproofing and flood control measures may be substantial. When it comes to potential flooding it's always safest to take the preventive approach.
Action plan when flooding starts
If flooding has already begun, then it's essential to minimize water damage as soon as possible. Gutters and drains should be free-flowing so that water drainage is expedited. Rugs, furniture, and electronics should be moved or removed. In some cases, the electrical breaker panel should be shut off. Finally, photos should be taken for insurance purposes.
Expert water flooding services
With flooding and water damage, there's no quick fix. At Canada's Restoration Services, our water damage professionals operate under-recognized industry protocols. We provide the highest level of service with in-house technicians who are IICRC Certified (Institute of Inspection Cleaning and Restoration). We make every effort to provide 100% satisfaction.
For Expert Water Damage Repair and Water Damage Services Count on Canada's Restoration Services
Throughout the GTA, Canada's Restoration Services remediates flood damage back to "pre-disaster" condition. Our aim is to respond immediately and avoid additional damages. And when urgency is required, we can offer property owners round-the-clock service.
On the job, CRS assesses the damage and recommends an action plan. We often use high-tech equipment to fully determine the extent of the damage. We provide our services to both residential and commercial property owners. And we manage every type of flooding.
At Canada's Restoration Services, we strive to provide 100% customer satisfaction on every job.
To find out more, send us a message or call one of our specialists at 416.479.9211.