Some Causes of Sewer Backup in Your Home
Posted in Sewage Backup Cleanup, on November 28, 2020 By Admin
---
In a typical residential home, sewer backups aren't that uncommon. In fact, a sewer backup can happen in any home, at any time, and for a number of different reasons. A sewer backup is never anticipated, but it's a good idea to have a company on hand when sewer backup repair is required.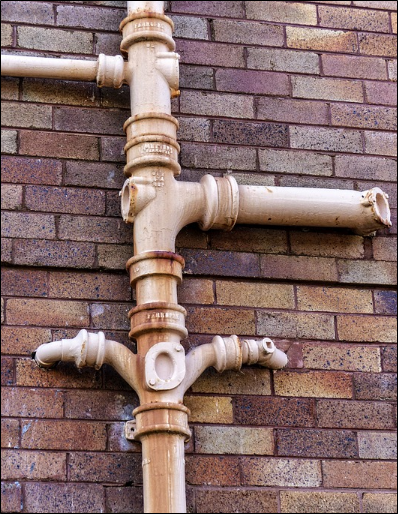 Sewer backups occur when a blockage stops wastewater from flowing out of your home into the municipal sanitary sewer. The blockage causes sewage to "back up", thus flowing back into the home. While every home is different, there are some common causes for sewers to back up.
Sewer Backup in Toronto Neighbourhoods:
Unfortunately, sewage backup is a common occurrence in Toronto and surrounding communities.
It's particularly common in older homes where the primary sewer lines haven't been upgraded or replaced for many years. There are various reasons why sewage may be backing up in the home.
High volumes of rainwater or melting snow may have entered the sewer
There may be a broken or collapsed drainage line in the sewer system
The "sewer lateral" may be cracked (between the home and sewer main)
Tree roots may have overgrown and actually entered into the sewer line
There may even be a blockage that originated in the city's sanitary main
The plumbing and/or drainage system inside the home may be blocked
Sewage Backup Causes Serious Damage
Not surprisingly, a sewage backup is one of the worst types of water damage. This is a time when professional sewer backup repair is required as well as water damage restoration. At Canada's Restoration Services, we assess the damage and recommend a viable cleanup/restoration plan.
Sewage Could Be Potentially Dangerous
When sewage backup is serious, there could be some potential health dangers. Worse still, the longer sewage contamination lingers, the greater the chance for bacteria to develop and spread. That's why immediate water damage restoration and remediation is so important in a home.
Sewage Backup Requires Expert Cleanup
At Canada's Restoration Services, we combine expertise and technology to provide the most comprehensive sewage cleanup and remediation. Using thermal imaging technology, we can pinpoint wetness in even the most remote areas. It allows for the most effective cleanup job.
Water Damage Restoration Done Right
With water damage, CRS technicians follow strict industry standards and protocols. Our in-house technicians are highly trained and IICRC Certified (through the Institute of Inspection, Cleaning and Restoration). Complete customer satisfaction is guaranteed on every restoration job.
For Water Damage Remediation
It's Canada's Restoration Services
In the Greater Toronto Area, homeowners can depend on Canada's Restoration Services for complete satisfaction. Whatever the nature of the disaster we take on the cleanup and restoration from start to finish.
We use special equipment and techniques to source the problem and develop a strategy for repairs and restoration. We employ a step-by-step procedure that restores damages to pre-disaster condition.
In an emergency situation, Canada's Restoration Services provides a round-the-clock response.