Important Tips When Dealing with Water Damage
Posted in Water Damage, on December 02, 2020 By Admin
---
Water damage in any residential home is more than just inconvenient. There are a host of "side effects" associated with water damage, so water damage repair must be immediate. There's no other option in preventing future problems.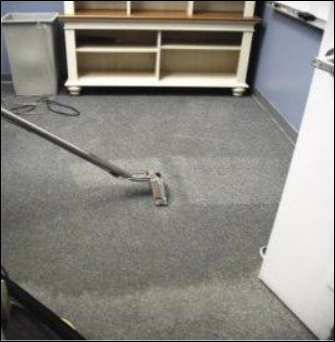 With home flooding, professional water damage cleanup services are required. It's the best way to address the cause of the flood, and the best way to expedite repairs and restoration. This is work that must be done by a professional.
Whether there's a plumbing leak, a natural flood, or a sewage backup, immediate attention is critical for maximum cleanup results. For water damage restoration in Toronto, homeowners can count on Canada's Restoration Services.
Water Damage Restoration in Toronto
In a residential home, water damage can create havoc. Without immediate attention, repairs and restorations could turn out to be quite substantial. The problem is that water affects everything – from drywall to insulation, to wood framing, to floor coverings. Everything needs replacement.
Probably most important with water intrusion is to identify the source. This is when a professional can be valuable in determining the potential health risks associated with different types of floods.
Clean water comes from a serious rainfall or leaking pipes, without any harmful contaminants
Gray water comes from a leaking home appliance or toilet and could be slightly contaminated
Blackwater comes from sewage backup or similar flooding and often contains unsafe materials
Expert Repairs / Restoration Required
While the Internet might offer various types of DIY approaches when it comes to water damage repair, it's simply an unwise option. Water damage, whatever the cause, should be handled professionally. At Canada's Restoration Services, our trained staff always follows established industry standards when providing water damage cleanup services.
CRS technicians are certified by the Institute of Inspection Cleaning and Restoration (IICRC Certified) and experienced with all types of remediation and restoration. Providing fast turnaround time, our teams ensure the most effective results by acting immediately. Any delay in response time will set the stage for more damage and additional clean-up cost.
Identifying the Source of Water Leaks
Pinpointing the source of a water leak is critical before doing any repairs or restoration. As such, stopping the leak and repairing the leak is the very first step. At Canada's Restoration Services, we employ advanced diagnostic equipment to identify water leaks and water-damaged areas.
As for restoration work, we have a proven step-by-step process designed to repair and restore the premises to pre-disaster condition. Once excess water is removed, a comprehensive "drying" procedure sets the stage for salvaging contents, disposing of waste material, and sanitizing.
Choosing Canada's Restoration Services
Homeowners living in the Greater Toronto Area can count on Canada's Restoration Services for the most comprehensive water damage remediation. Whatever the extent of damage, our team of professionals will handle the restoration process from start to finish. For emergency service, CRS provides fast turnaround and round-the-clock reaction time.