How to Protect Your Wooden Deck From Water Damage?
Posted in Water Damage, on May 03, 2021 By admin
---
Whether you've had an outdoor deck built or built one for yourself, seasonal water damage can put a damper on an otherwise beautiful outdoor space. The good news is that water damage restoration, repair, and clean up can effectively restore your deck to its original condition.
In most cases, water damage to an outdoor deck doesn't happen overnight. There's probably ongoing exposure to water and sometimes even air moisture. Needless to say, water penetrates wood even after the surface water dissipates.
Signs of a Water Damaged Deck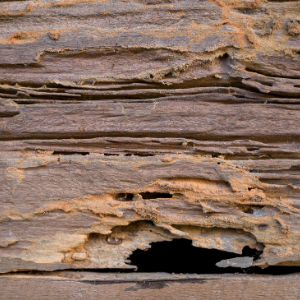 Amongst some of the more apparent signs of water damage, one sure sign is mold growth. When you notice mold on an outdoor deck, it means that water has been festering. This is especially true in areas that don't get much sunlight (mold loves darkness).
Removing Rotting Deck Wood
Making repairs to a deck as soon as you notice signs of water damage helps prevent additional damage and save on more costly repairs. When removing rotting planks, they should be safely secured and replaced with a similar type of pressure-treated wood. Any pieces of wood with soft and discoloured areas are displaying signs of rotting.
Preventing Mold from Growing
The best way to prevent mold growth is to coat (or recoat) the surface area with a protective deck coating. Some products also provide an excellent protective sealant for the deck. These products can do wonders in preventing mold, mildew, lichen, and algae from growing.
Replacing Missing Deck Wood
Even if an existing deck is old and shabby looking, the structural portions may still be in good shape. It means that the wood decking can be replaced, thus avoiding the work and cost of totally rebuilding. The important thing is to ensure that all damages are repaired.
Water Damage Repair and Cleanup
With water damage, whether it's an outdoor deck or a roof attic, repairs and restorations should be immediate. This is the key to averting additional damage and avoiding added cleanup and restoration costs. At Canada's Restoration Services, we provide professional water damage restoration following established industry standards.
The team at CRS quickly assesses the scope of damage and recommends the most effective action plan. We identify the source of the water damage, provide the proper cleanup, and restore the space to its original condition. Our in-house professionals don't take any shortcuts and make every effort to provide our customers with 100% results.
For Water Damage Repair and Cleanup in the GTA Choose the Team at Canada's Restoration Services
When it comes to water damage restoration, homeowners throughout the GTA can count on Canada's Restoration Services for guaranteed results. We use special equipment to both identify water damage and remediate affected areas.
As for restoration work, we expedite a step-by-step process designed to bring everything into pre-disaster condition. When urgency is required, we have a special company division that operates around the clock to ensure results and customer satisfaction on every job.
To find out more about our company services, call one of our team directly at 1-888-551-0514 or visit our website at www.canadarestorationservices.com