Safety Tips To Follow When Cleaning Up After A Water Damage Ceiling
Posted in Water Damage, on September 10, 2020 By Admin
---
Water is an essential natural element for the survival of every living organism, but it can also destroy everything that comes in its way. People as well as animals always carry fear for their living spaces being destroyed, either by natural causes or by man-made causes.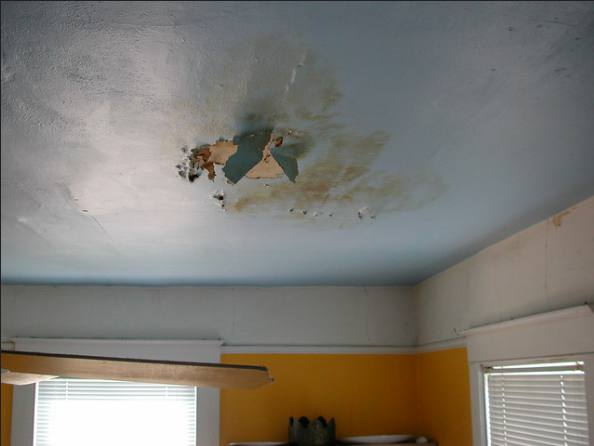 Handling the ceiling water damage repair cautiously and withstanding the need to panic becomes important, as they can be handled and prevented but not dodged.
DISCONNECT OUTLETS
When the signs of ceiling water damage are visible, one should immediately disconnect all the electronic outlets to prevent even bigger fire damage, letting the situation out of hand.
INSPECT MOLD
Certain mold strains are toxic to humans and pose serious health risks. Most of the time, mold can spread quickly once it infests an area, so it is in the best interest to inspect for growth to avoid any health hazards. Oftentimes, mold can appear inside the walls or floors, so it's important that this inspection is ongoing throughout the emergency water damage restoration.
DRY WATER OUT
Before more damage occurs, there is a need to eliminate all moisture and dry out the affected areas. While this won't prevent mold growth altogether, properly drying out the area will help lessen the damage.
REMOVE DAMAGED MATERIALS
There are few materials on the ceilings of the house. In any case, all the damaged materials should be removed to avoid mildew.
HIRE PROFESSIONAL SERVICES FOR DISINFECTION
Depending on the type of water one is dealing with, it can contain a lot of bacteria and other hazards that can cause health problems. The water could also encourage the growth of mold, so it is important to sanitize immediately. It is a professional task and it is better to hire services to get the damaged water ceiling restored effectively.
Water can wreak havoc on the victim's home foundation and eventually the whole home, and quickly wreck up a hefty emergency water damage restoration bill if left unattended. It's therefore important to act swiftly before the damage becomes worse.