Top Reasons You Shouldn't Ignore Water Damage in Toronto
Posted in Water Damage, on March 24, 2023 By admin
---
When water first infiltrates your property, acting fast is essential. Rather than wait a few days to clean and restore the affected area, contact a professional as soon as possible. When you reach out to Water Damage Toronto for water damage cleanup, our team of experienced specialists will arrive as quickly as possible. With comprehensive and efficient water damage restoration and repair, you won't be at risk of the severe consequences of unrestored water damage.
Here's why you shouldn't ignore water damage in Toronto.
Is Water Damage in Toronto Serious?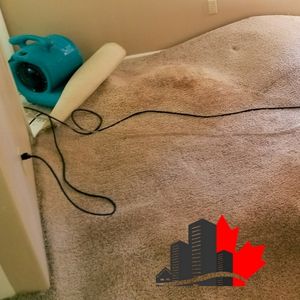 Water damage is incredibly serious. In the instance that the source of the water damage is from an appliance leak, sewage backup, or storm runoff, it may contain significant amounts of bacteria and contaminants, leading to many negative health implications. In addition, water damage can worsen much faster than you think, resulting in more problems around your property, like mold growth and structural damage.
Structural Damage
Structural damage is one of the most extensive consequences if you refrain from getting professional water damage cleanup. If water is left to linger in your property for too long, it may cause wood rot, cracked walls, warped ceilings, and cracks in the property's foundation. By conducting water damage restoration and repair as soon as possible with Water Damage Toronto, you're able to minimize the damage to your property's foundation.
Mold Growth
Toronto is a humid city, and when water damage in your Toronto property occurs, it only increases the moisture level. Excessive amounts of moisture create an environment susceptible to mold infestations. Without professional water damage repair and cleanup, your property will fall victim to widespread mold infestations. Not only will you experience the adverse health effects of mold exposure, but you'll also need to complete professional mold removal in Toronto and water damage repair.
Electrical Damage
If water is left in your property, the risk of permanent electrical damage is high. However, if you spot water damage early and contact a certified professional, you significantly reduce the chance of permanent electrical damage.
Increased Repair Costs
When water infiltrates your property, it can seep into nearly everything, including many unseen areas. The water damage you see, such as on carpets or near walls, is likely the least of your problems. The longer it's left to linger and sink into parts of your property, the more extensive the damage and the more costly the repair. If you address the problem quickly, ideally within the first two days of infiltration, the cost to repair will be significantly less.
Impacts Appearance and Property Value
Ignoring water damage for an extended amount of time will significantly impact your property's appearance. There will be warped and bubbling paint, cracks in the walls, ceiling stains, and discolouration. Aside from impacting the appearance, ignored water damage and its secondary effects will decrease your property value.
Minimize Secondary Water Damage
To minimize the effects of water damage, act fast and contact the certified and trusted specialists at Water Damage Toronto. Our team will extract all sources of water and completely dry out your property.