What to Do Immediately After Water Damage
Posted in Water Damage, on November 21, 2022 By admin
---
It can be devastating and stressful when your residential or commercial property experiences water damage. Water damage restoration is essential after any level of water damage, ensuring that mold, moisture, and destruction to your home can be prevented or restored. But, when panic starts to set in, knowing how to respond to a leak, burst pipe, or flood can be quite the challenge. With guidance from the professionals at Water Damage Toronto you can get the prompt care you need from water damage cleanup to mold removal in Toronto, you can count on us for reliable restoration.
Continue reading to learn what to do immediately after water damage.
Protect Yourself, Valuables, and Appliances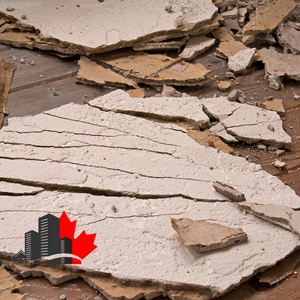 Trying not to panic is much easier said than done, but it's important to stay as calm and collected as possible. The first thing you should do is take preventative measures to mitigate the water damage. Turn off the power, wear protective gear, and try to protect your valuables. If you've experienced a leak, flood, or sewage backup, try to remove any furniture to a higher level, lay down towels, and get buckets out to collect water. Although this method won't fully recover your furniture or appliances, it's better to try to salvage as many of your valuables as possible.
Contact Your Insurance Company
Based on your policy, the coverage offered by your homeowners' insurance may differ. Most likely, your insurance company will send an adjuster to inspect the damage and determine if water damage restoration is covered. Documenting valuable items and taking as many photos before, during, and after cleanup is critical. Unfortunately, your property must be restored to suitable living conditions whether your claim is denied or not. At Water Damage Toronto, we are committed to working with every insurance company across Canada to financially assist our customers.
Reach Out to a Water Damage Restoration Company
Water damage is a hazard and can seriously harm your property and its structural integrity. Secondary water damage can lead to electrical damage, mold, biohazardous contamination, and wood rot, so it's crucial to handle the problem immediately. The longer you wait, the more likely you will experience further damage and need mold removal in Toronto. At Water Damage Toronto, we understand the importance of using high-quality and advanced technology to accelerate the process. Our team of highly trained and experienced professionals utilizes state-of-the-art tools and equipment to assess, extract, dry and dehumidify the water damage.
The team at Water Damage Toronto knows that water damage is 99 percent unexpected and costly, which is why we offer no interest or low interest financing no money down on approved credit.
Expert Water Damage Restoration in Toronto
The sooner you respond to water damage in Toronto, the faster you can restore your property. Water Damage Toronto is a certified water damage restoration and cleanup service that eliminates water damage and its effects quickly and efficiently. We take pride in our level of customer service and satisfaction, so you can ensure your property will be in the best care possible.
Water Damage Toronto is available 24/7 and will arrive within 45 minutes of your call!